Catalog Automation are your Australian EasyCatalog gurus
Catalog Automation is an expert solution designer and official reseller of the InDesign plugin EasyCatalog (made by UK-based 65bit Software).
We have included below an overview of EasyCatalog and some details in how Catalog Automation may be able to help you with a new EasyCatalog integration, or to assist you with streamlining and troubleshooting your existing EasyCatalog workflow.
Be sure to also check out our other EasyCatalog pages for more information on Solution Design, Training and Software Sales.
What is EasyCatalog?
EasyCatalog is a complete data-driven publishing solution, allowing users to create content automatically within InDesign from product information contained within a database or spreadsheet. It provides a link between the product database and the content, alerting users to any changes as the source data is updated.
EasyCatalog includes powerful tools to assist in the management of your catalogue workflow e.g. highlighting missing images; alerts for updated content etc.
EasyCatalog is installed as an InDesign plugin using a separate installer. Typically an EasyCatalog workflow consists of the base module and pagination module which is used to automatically add pages for product content as required. The base module can read in both CSV and Excel files; with additional data provider modules available for purchase to enable importing of XML or ODBC data sources.
EasyCatalog modules
| | |
| --- | --- |
| EasyCatalog base software | Drag and drop content only |
| Pagination module | Automates insertion of content/pages |
| Relational module | Access multiple data sources within EasyCatalog |
| Scripting module | Powerful application control using JavaScript |
| XML data provider | Loads data from XML files |
| ODBC data provider | Loads data from external sources |
How EasyCatalog works
EasyCatalog creates content by combining your product data source with a standard product layout – similar to mail merging a letter.
EasyCatalog includes powerful tools to assist you in creating well-designed layouts that can easily be repeated to create hundreds of catalogue pages within a matter of minutes.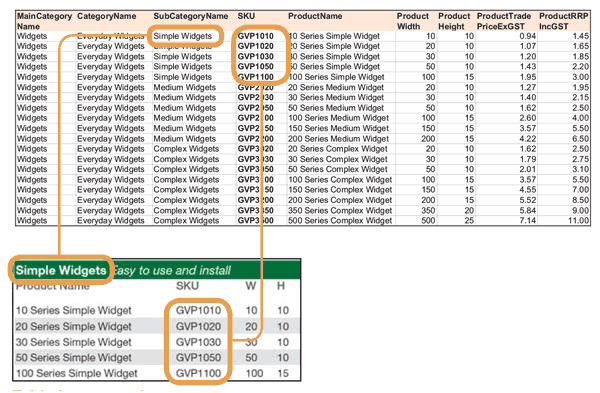 EasyCatalog loads data using a data panel and merges this data using one or more libraries. Once the solution has been created, a typical 300 page catalogue version can be created in around 30 minutes.
EasyCatalog Data Panel

EasyCatalog Library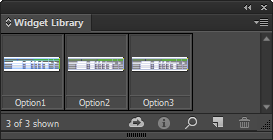 For more information please visit out EasyCatalog Solution Design page.
Creating a solution using EasyCatalog
Catalog Automation can assist your company to create cheaper, faster catalogues which boost engagement and increase sales. Contact us today.